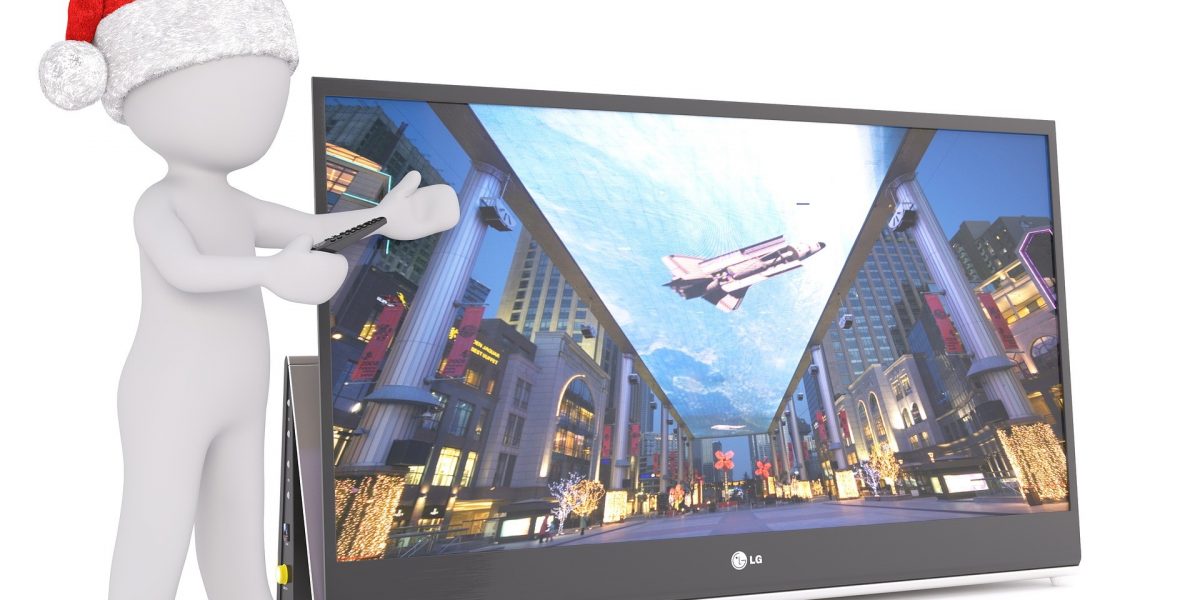 Nearly half (46%) of UK households plan to stream a non-festive film on Christmas Day[1]
More (58%) households stream content compared to linear tv (54%)[3], with Netflix (72%) the platform of choice[4]
Queen's Speech is top of the nation's live programming as one in three (33%) plan to tune in[5]
18-34-year-olds (10%) more than twice as likely to want Prince Harry to deliver the speech if she's too sick compared to over-55s (3%)[7]
One in ten (10%) households turn the TV on before 6am on Christmas Day[14].
Nearly half (46%) of households in the UK plan to stream a non-festive film on Christmas Day this year[1] according to the latest research from Digital TV, a TV package and provider comparison service. Instead many are opting for alternative genres such as comedy (34%), thriller (28%), action (24%), sci-fi (19%) and even horror (12%)[2].
Findings suggest viewers will take advantage of greater choice and control as 58% of households intend to stream content on-demand while 54% plan to watch traditional linear TV[3], with industry titan Netflix (72%) in pole position as the streaming service of choice this festive season, followed by BBC iPlayer (55%), Amazon Prime Video (53%) and Disney+ (32%)[4].
Looking at the most popular Christmas shows to air live on Christmas Day, The Queen's Speech still makes for popular viewing as one in three (33%) plan to tune in, followed by Strictly Christmas Special (25%), Call the Midwife (23%) and Mrs Brown's Boys (22%)[5].
Following the Queen's recent absence from her regular engagements, over a quarter (28%) want Prince Charles to deliver this year's speech if the Queen is unable to do so[6]. 18-34-year-olds (10%) are more than three times as likely to say they want Prince Harry to step up and deliver the speech in her absence when compared to those over 55 (3%)[7].
Others feel that there is no suitable replacement, stating they don't think there should be a speech if the Queen is unable to deliver hers' as usual (15%)[8].
While the majority of households do intend to sit down in front of the telly, a quarter (25%) avoid the TV on Christmas Day. Of those that do, nearly half (44%) admit they plan what to watch ahead of time[10], with one in six (16%) deciding what to watch as soon as the TV schedule is released[11].
Some households are no strangers to an early-morning start with one in ten (10%) turning on the TV for the first time before 6am on Christmas Day, however while the majority (49%) of those surveyed turn it on between 6am and noon[12].
For telly-loving households, unsurprisingly the majority (72%) say they watch the same programmes together on Christmas Day[13], however, nearly one in six (15%) don't watch TV together, with nearly half (46%) of those watching on different devices while sat together in the same room[14].
Hollie Croft, streaming expert at Digital TV, says: "From the shows we watch to our Christmas Day rituals, we are a nation that is truly split between the traditional and the contemporary.
"The need for content that captures the nation's various interests is what has allowed streaming services to continue their growth in popularity, ultimately becoming a more viable option than the traditional linear TV.
"Yet, for all our differences, groundbreaking shows and films still bring families together during the festive season; whether that's in front of the telly or on their individual screens."
–Ends–
For more information please contact:
Rory Stoves rory.stoves@digital-tv.co.uk or on 07851 250 949
Notes to editors
The research was conducted online by Opinium Research between 2 to 5 November 2021, with a sample of 2,000 adults and weighted to be nationally representative.
When asked, "Do you plan on watching any of the following on a TV streaming or on-demand service on Christmas Day?" 31% selected a non-Christmas film I haven't previously watched and 17% selected a non-Christmas film I've already watched (31% + 17% = 46%)
Of those that answered non-Christmas film 34% selected comedy, 28% thriller, 28% drama, 24% action, 19% Sci-Fi, 14% rom-com, 13% musical, 12% horror, 10% documentary and 10% historical
When asked, "Do you intend to watch either of the following over the Christmas period? By Linear TV we mean the traditional means of watching TV, in which you watch a TV program on the channel it's presented on at its scheduled time, 58% selected TV Streaming or On-Demand Services, 54% selected linear TV
Consumers that said they watch TV streaming or on-demand services over the Christmas period were asked "Which of the following TV streaming or on-demand services will you watch over the Christmas period?" 72% answered Netflix, 55% answered BBC iPlayer, 53% answered Amazon Prime Video, 32% answered Disney
When asked, "do you plan on watching any of the following on Linear TV on Christmas Day this year?" 48% selected A Christmas Film, 33% Queen's speech. 28% a non-Christmas film, 25% Strictly come Dancing Special, 23% Call the midwife, 22% Mrs Browns Boys, 15% Michael McIntrye's Big Show
When asked, "If the Queen is unable to give the Queen's Speech, which of the following Royals would you most like to give the Queen's Speech?" 28% selected Prince Charles, 21% Prince William, 7% Duchess Kate, 5% Prince Harry, 5% Prince Anne, 3% Duchess Megan, 3% Prince Andrew, 1% Prince Edward, 1% Duchess Camilla, 3% Other, 6% Don't know, 1% I won't be watching if the Queen is not able to give the Queen's Speech (*among those who will watch*), and 15% None – I don't think there should be a speech if the queen is unable
When asked, "If the Queen is unable to give the Queen's Speech, which of the following Royals would you most like to give the Queen's Speech?" 10% of 18-34-year-olds selected Prince Harry while just 3% of 55+-year-olds selected Prince Harry. 
of those asked, "If the Queen is unable to give the Queen's Speech, which of the following Royals would you most like to give the Queen's Speech?" 15% selected None – I don't think there should be a speech if the queen is unable.
When asked, "do you plan on watching any of the following on a TV streaming or on-demand service on Christmas day this year?" 16% selected I don't intend to watch any TV streaming or on-demand service on Christmas Day. When asked "do you plan on watching any of the following on linear TV on Christmas day this year?" 9% selected I don't intend to watch any linear TV on Christmas Day. (16% + 9% = 25%)
When asked, "Do you make a plan for what you will watch on Christmas Day?" 16% selected Yes as soon as I know the TV schedule, 15% yes a couple of days beforehand, 13% yes at least a week beforehand (16% +15% + 13% = 44%) 
Of those asked, "Do you make a plan for what you will watch on Christmas Day?" 16% selected yes as soon as I know the TV schedule
When asked, "What time do you normally first turn on your TV on Christmas Day?" 49% selected between 6am and 12pm, 28% selected between 12pm and 5pm, and 13% selected 6pm and 11pm.
When asked to select which best describes how they watch tv on Christmas day, 72% selected "While sat together we watch the same things on a TV or a streaming service.
Of those asked to select which best describes how they watch tv on Christmas day, 7% selected "We watch different things on TV or streaming services while sat together (i.e. on different devices)