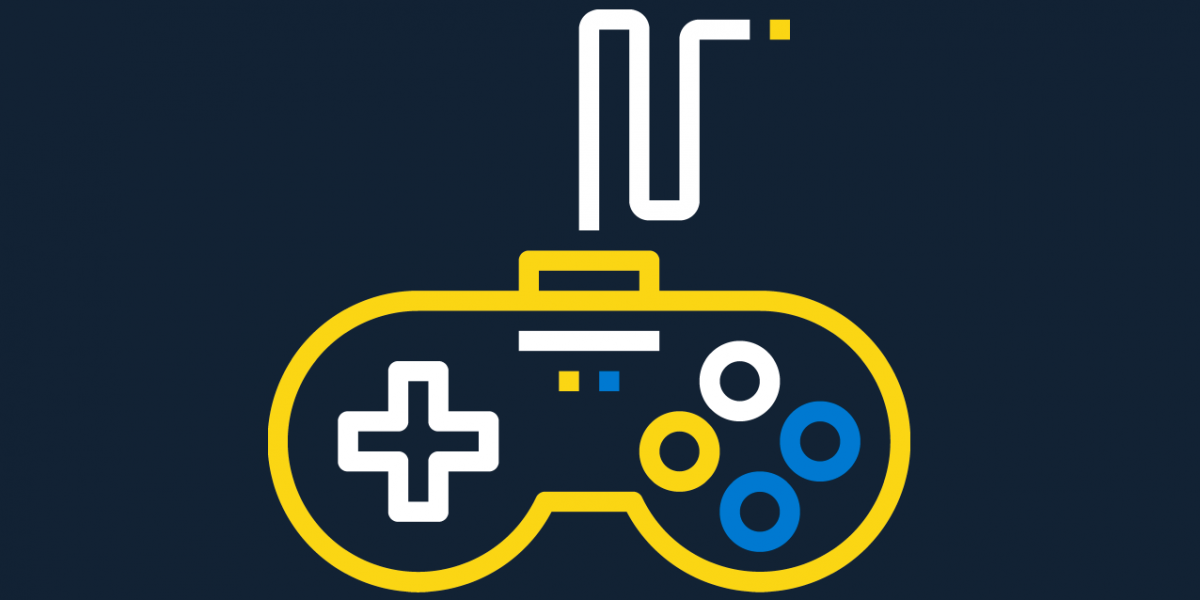 Research reveals over-60s spend more than 400 hours a year gaming, with almost a third (30%) playing to escape reality
Older gamers say gaming has improved their mental health (30%) and reduced their feelings of loneliness (19%)
Console-loving over-60s are big fans of FIFA (15%), while almost one in seven (14%) enjoy popular first-person shooter franchise Call of Duty
Analysis shows UK gamers are adding £342,720,000 a year to the nation's energy bill.
The nation's older gamers are swapping knitting needles and gardening tools for gaming controllers as they look to tackle loneliness and improve their mental health, according to new research from energyhelpline.com.
The UK's over-60s now spend an average of eight hours gaming each week – just 45 minutes a week less than the nation's youngest adult gamers (16-29-year-olds).
For these silver gamers, that equates to over 416 hours playing video games per year, with the majority of older gamers playing on a smartphone (49%) or tablet (40%), while one in eight (12%) have splashed out on a PS4.
The findings come after the gaming industry reported a record £7 billion in sales last year alone, with research by Ofcom revealing that nearly two-thirds (62%) of UK adults played some form of video game in 2020.
Older gamers skipping household chores
Gaming has become a significant part of the lives of people over 60, with two-in-five (41%) admitting they spend more time gaming than on other hobbies including knitting, cooking and gardening. An additional two-in-five (40%) confess to having dodged household chores to continue gaming, while a hardcore 13% admit to losing sleep so they can continue playing.
And while popular mobile game Candy Crush (56%) is the older gamers' distraction of choice, console-loving over-60s are also fans of FIFA (15%), Call of Duty (14%) and Grand Theft Auto (7%).
Younger players socialise
With all ages regularly picking up their controllers, gaming is no longer considered an anti-social activity but a way to keep in touch with friends. When asked why they play video games, four in ten (42%) of gamers stated that they play to socialise with friends and other gamers, with this increasing to two thirds (66%) for those aged 16-29.
Gaming is also becoming a more acceptable family activity, with 15% of 16-29-year-olds using video games to socialise with parents and grandparents.
Older gamers play to escape reality
But for those aged 60+, gaming is more than a social tool, with nearly a third (30%) saying it has helped improve their mental health and a fifth (19%) believe it has helped tackle their loneliness. A further three-in-ten (30%) play to escape reality.
Tashema Jackson, consumer champion at energyhelpine.com, comments:
"After a year of lockdown and shielding, gone are the days of young kids gaming alone in their parents' basement.

"With older generations looking for new ways to socialise and tackle loneliness, it's no wonder many have turned to video games, with our research revealing that gaming is an acceptable way for all to socialise – regardless of age. 

"As older gamers continue to increase their time gaming, they're going to see their energy bills rise somewhat thanks to modern consoles using more electricity than their classic counterparts. 

"By taking the time to switch to a fixed energy deal, you can make sure you're not paying over the odds for your energy and can continue gaming without worrying about the impact on your savings."
For more information, please contact: Rory Stoves at press@comparisontech.com
Methodology
Research stats in this release are from a 2,005 respondent consumer survey of UK gamers, conducted by Prospectus Global, 2021.
Annual cost of energy for gamers:
The average watts used by games console (150W / 1000 = 0.15 kW)
Average annual hours spent gaming = 442
Average annual kWh used for gaming (0.15 x 442 = 66.3 kWh)
UK average cost per kWh = 14.37p
Cost of one gamer's annual energy usage for 150W console (66.3 kWh x 14.37p = 952.73p or £9.52
Total number of gamers in the UK = 36,000,000
Total cost to the nation (£9.52 * 36m = £342,720,000)
About Comparison Tech
Energy Helpline is part of Comparison Tech, experts in multichannel home energy, broadband, digital TV and mobile phones comparison and switching. Through our brands Broadband Finder, Digital TV, Energy Helpline and Mobile Phones, we help millions of consumers save money on their home services. We also help a wide range of businesses, including other price comparison sites, newspapers and financial services companies, power their own successful energy and telecoms switching services to their customers.