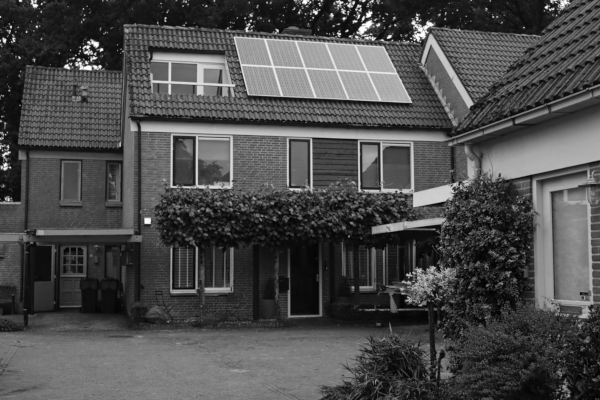 Energy crisis prompts nearly half (47%) of Brits to adopt more sustainable behaviours 
Rising bills mean 36 million (70%) consumers are worried about paying their bills, with a quarter (27%) worried about needing to choose between eating and heating 
Over half (51%) feel the Government has not provided enough support throughout the ongoing energy crisis
Findings suggest national knowledge gap, with 50% stating they haven't heard of key support schemes.
In light of rising energy bills due to the ongoing energy crisis, energyhelpline.com has conducted research into the nation's sustainable behaviours and perceptions of government and industry support.
Energy crisis has positively impacted the nation's sustainable behaviours
The findings show that almost half (47%) of those surveyed expect to adopt more sustainable behaviours at home in the next 12 months as a direct result of the energy crisis. With nearly half (47%) saying cutting down on the amount of energy used around the home is now a priority.
For two in five (40%), the energy crisis has led them to prioritise purchasing more energy-efficient products, while nearly a quarter (24%) want to switch to a green supplier. Some respondents even stated that recent events have increased the importance of taking more drastic measures, with a fifth (18%) saying they want to source their own energy at home – such as through installing solar panels.
As consumers look to greener ways of living, the Government is also storming ahead with its drive to net zero. But when it comes to who should foot the bill for these plans, four in 10 (41%) Brits say the costs should be fully covered by the taxpayer.
Brits expect to make financial sacrifices this winter
Regardless of Brits' newfound eco-credentials, many (70%) are still worried about being able to pay their energy bills this winter. More than a quarter (27%) believe they will have to make a big sacrifice such as buying less food or using less energy. Nearly a fifth (19%) of people are worried their health will suffer because they can't heat their home properly, which increases to nearly a quarter (24%) of 18-29 year olds. A further one in five (18%) are worried they will end up in debt.
Financial worries are a clear barrier for many when it comes to meeting the Government's Net Zero plans, especially when it comes to the estimated £10,000 cost of insulating and installing low carbon heating options*. Two in five (41%) consumers believe the government should foot the whole bill, while a quarter (24%) think energy suppliers should pay for the upgrades. Nearly a third (31%) of people believe homeowners should not have to pay anything towards changing their heating systems.
Clear knowledge gap around Government support schemes
The research also found that over half (51%) of Britons feel that the Government has not provided enough support during the ongoing energy crisis, while others suggest energy suppliers (42%) and local councils (41%) should also do more to support households.
Despite so many people struggling to pay their energy bills, half (50%) of Brits say they have never heard of the current support schemes the Government offers such as the Cold Weather Payment, Warm Home Discount or Winter Fuel Payment. Energy suppliers should do more to proactively increase awareness of the support available to help their most vulnerable customers.
On the findings, Mark Bennett, energy expert at energyhelpline.com, said: "While it's clear that the energy crisis is causing millions of households to worry about paying their bills – increasingly we are looking for more sustainable solutions when it comes to cutting our bills.
"These behavioural changes can make a difference in tackling climate change, but consumers believe everyone in the energy sector can and should be doing more to support the push to Net Zero, with less obligation being put on the shoulders of the individual."
"With the energy crisis coming hard on the back of the pandemic many consumers are inevitably worrying about their energy bills, so now really is the time for suppliers to step up and give their customers the support they need.
"Given the number of households unaware of the help available, it is important that suppliers do more right now to inform and educate their customers."
ENDS
Note to editors
For more information, please contact: rory.stoves@comparisontech.com 07851 250949
Research is based on a 1,000 person survey conducted by Prospectus Global w/c 11th October 2021.
*Development of trajectories for residential heat decarbonisation to inform the Sixth Carbon Budget, The Climate Change Committee