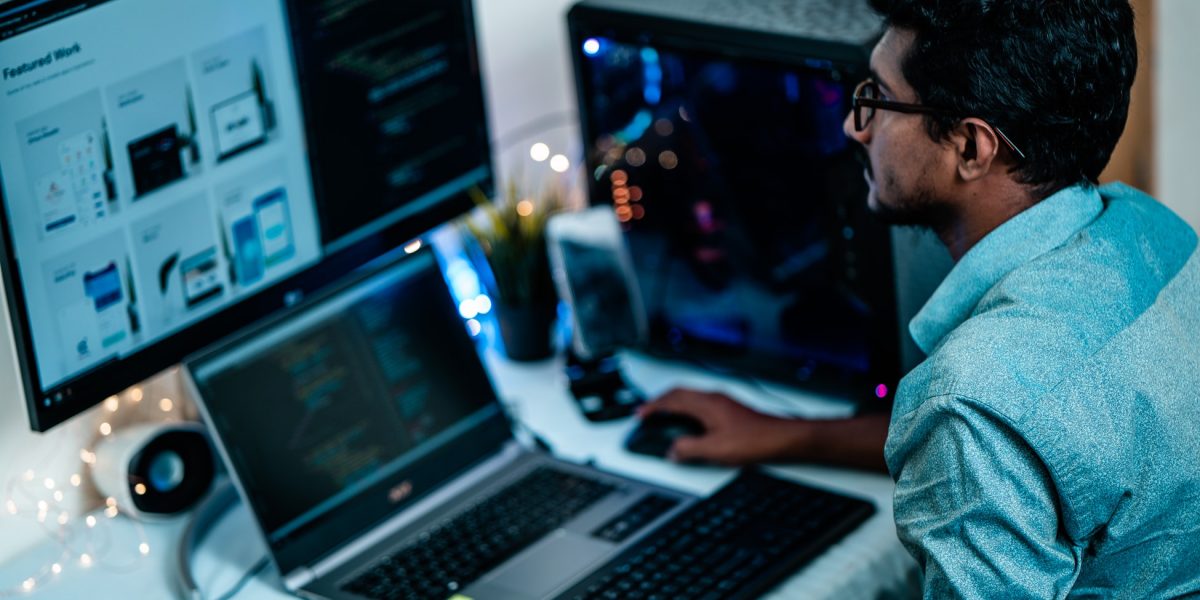 New research reveals office workers expect to spend two days working from home as part of hybrid working, with more than half anticipating extra costs from new working arrangements
Cost of hybrid working to disproportionately affect young workers: Younger people expect to be hardest hit, paying £200 a month more than the average office worker
A new analysis shows that energy bills for those working from home for two days a week could increase by up to £97 a year
Comparison and switching site energyhelpline.com has launched a new online calculator to help consumers see the impact of home working on their energy bills.
As the UK lockdown eases and the nation slowly returns to the office, energyhelpline.com has conducted research into the true cost of hybrid working. With the nation settling into a mix between office and home-based working, office workers are expecting to pay out £890 a month on various work-related expenditure, with outgoings such as travel, after work socialising and rising energy bills set to ramp up monthly expenses.
Hybrid working to affect the nation's energy bills
Office workers expect higher domestic energy bills to be the biggest strain on their finances as a result of hybrid working. In fact, a new analysis by comparison and switching site energyhelpline.com shows that each day regularly working from home could cost up to an extra £49 per household a year, compared to pre-pandemic times. Working from home for four days a week would add up to £194, three days up to £146 and two days up to £97 a year. Those who continue to work from home for five days a week would see a rise of up to a staggering £243 annually.
The true cost of working from home
According to the research from the energy comparison and switching site, more than half (58%) of UK office workers stated that working from home is costing more than expected, with extra spending on energy bills (63%), snacks (33%) and products for more regular house cleaning (32%) hiking up monthly spending.
Despite increased costs, older office workers are the most likely to have saved during the pandemic overall, with those aged 45-59 saying they've incurred no travel costs (74%), bought fewer clothes (67%) and not had the temptation of expensive lunches (50%).
A blow for young workers
But it's the UK's younger office workforce that has taken the biggest hit financially, with 71% of 18–29-year-old office workers stating that working from home has cost them more than expected, with the return to the office not showing any signs of easing their financial worries.
Outgoings such as travel (estimated to cost £192), work clothes (estimated to cost £97) and after work socialising (estimated to cost £99) will ramp up young workers' monthly expenses to an estimated £1,094 – some £204 more than the average office worker. Young office workers also expect some working from home behaviours to continue, such as ordering takeaways for lunch (£97 a month), buying snacks (£42 a month) and paying for IT equipment and stationery (£47 a month).
In addition, four in five (81%) young office workers aged 18 to 29 are paying for items that should be covered by their workplace, such as mobile phones and office supplies. When asked why, almost a quarter (44%) stated that they felt lucky to have a job, while 31% claimed they didn't want to bother or annoy their workplace. In fact, three in five (63%) young office workers believe split working will be more costly than working solely from the office.
"The change to a new normal of hybrid working will have a number of repercussions financially. While there may be some savings to be had, it's clear from our research that there will be a number of expenses to consider, especially for younger office workers.

"Among the many unexpected costs of hybrid working, workers will need to consider how this new normal will impact their annual energy bill. However, with many cheaper deals on offer, switching to a fixed rate tariff will help keep costs down at a time when we are seeing energy prices increase."

Tom Lyon, Director of Energy, Comparison Tech
Note to editors
For more information, please contact: press@energyhelpline.com
| | | | | |
| --- | --- | --- | --- | --- |
| Days working from home | £ increase in cost for flat / low consumption | £ increase in cost for small house / medium consumption | £ increase in cost for large house / high consumption | % increase of energy bill |
| 1 day | £32 | £39 | £49 | 3% |
| 2 days | £64 | £79 | £97 | 6% |
| 3 days | £97 | £118 | £146 | 9% |
| 4 days | £129 | £158 | £195 | 12% |
| 5 days | £161 | £197 | £243 | 15% |
Source: energyhelpline.com analysis May 2021.